Opelika Jumpstart Service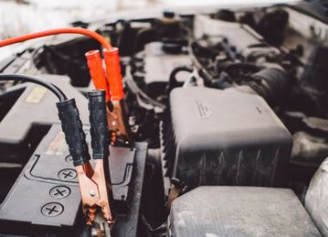 Opelika Towing Company offers a reliable and affordable jumpstart service for drivers who have found themselves stranded with a dead battery. Our team of experienced and certified professionals will come to your location, quickly assess the situation, and get your vehicle up and running in no time.
One of the advantages of choosing our jumpstart service in Opelika, AL is that we offer fast response times. We understand that being stranded on the side of the road with a dead battery can be frustrating and even dangerous, so we make it a priority to get to you quickly. Our team is equipped with state-of-the-art vehicles and tools, allowing us to provide efficient and effective service. For more details about our towing services dial (334) 564-8078 today and get free estimates
Another benefit of our jumpstart service is that we use high-quality equipment. We only use top-rated batteries and jumpstarting equipment to ensure that your vehicle is safely and reliably started. We take great care to properly attach the cables and connect the battery, so you can trust that your vehicle will start on the first try.
On top of providing fast and reliable jumpstart service, we also offer a range of other towing and roadside assistance services. If your vehicle cannot be safely started with a jumpstart, we can tow it to a nearby repair shop or to your home or office. We also offer services such as tow truck companies, fuel delivery, and cheap towing.
We Also Check Charging Systems
In addition to providing jumpstart service, our team at Opelika Towing Company will also check your vehicle's charging system to ensure that it is functioning properly. This is an important step in ensuring that your vehicle will start and run reliably in the future. Our technicians will use specialized equipment to test the charging system and identify any potential issues. If any problems are found, we can recommend the necessary repairs to help prevent future battery issues. By taking the time to check your vehicle's charging system, we can help prevent stranded breakdowns and keep you on the road.
Contact Us Today
At Opelika Towing Company, we are committed to providing excellent customer service. Our team is friendly, professional, and dedicated to making sure that you are satisfied with our services. We are available 24 hours a day, seven days a week, so you can count on us to be there when you need us.
If you find yourself stranded with a dead battery, don't hesitate to give us a call. We will dispatch one of our team members to your location to provide you with a fast and reliable jumpstart service. With our help, you can get back on the road and continue with your day. Thank you for choosing Opelika Towing Company for all of your towing and roadside assistance needs.
Opelika Towing Company:  (334) 564-8078.