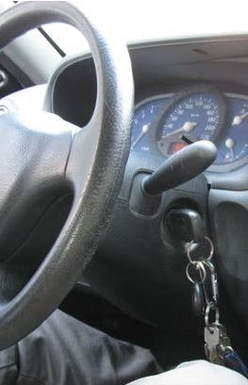 At Opelika Towing Company, we offer a dependable lockout service for drivers who have accidentally locked their keys in their vehicles. Our team of certified professionals is equipped with the tools and experience necessary to quickly and safely unlock your vehicle without causing any damage.
One of the advantages of choosing our lockout service is that we offer fast response times. We understand that being locked out of your vehicle can be a stressful and frustrating situation, so we make it a priority to get to you as quickly as possible. Our team is equipped with state-of-the-art vehicles and tools, allowing us to provide efficient and effective service.
Another benefit of our lockout service in Opelika, AL is that we use specialized tools and techniques to safely unlock your vehicle. Our team is trained and experienced in a variety of unlocking methods, so we can quickly assess the situation and determine the best course of action. We take great care to properly protect your vehicle and its components, so you can trust that your vehicle will be unlocked without any damage. Just dial (334) 564-8078 today and get free estimates.
Getting Locked Out—It's a Pain
Getting locked out of your car can be a huge pain. Not only does it leave you stranded and unable to access your vehicle, but it can also cause you to miss appointments or important events. It can be especially frustrating if you don't have a spare key or if you're in a hurry. The situation can also be dangerous if you're stranded on the side of the road or in a remote location. Fortunately, our team at Opelika Towing Company is here to help with our dependable lockout service. We can quickly and safely unlock your vehicle, so you can get back on the road and continue with your day.
In addition to providing fast and reliable lockout service, we also offer a range of other towing and roadside assistance services. If your vehicle is unable to be unlocked, we can tow it to a nearby repair shop or to your home or office. We also offer services such as jumpstarting dead batteries, tire changes, and fuel delivery.
At Opelika Towing Company, we are committed to providing excellent customer service. Our team is friendly, professional, and dedicated to making sure that you are satisfied with our services. We are available 24 hours a day, seven days a week, so you can count on us to be there when you need us.
If you find yourself locked out of your vehicle, don't hesitate to give us a call. We will dispatch one of our team members to your location to provide you with fast and reliable lockout service. With our help, you can quickly get back into your vehicle and continue with your day. Thank you for choosing Opelika Towing Company for all of your towing and roadside assistance needs.
Opelika Towing Company:  (334) 564-8078.