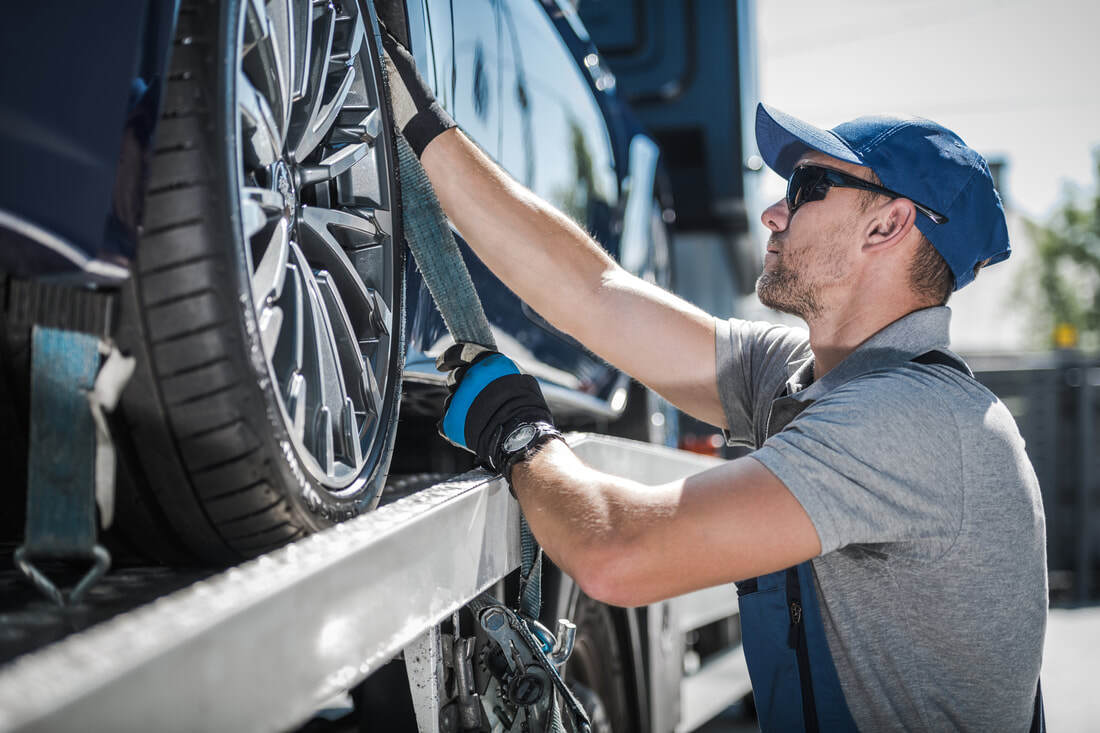 Opelika Towing Company offers a dependable truck towing service for drivers of large vehicles who have found themselves stranded or in need of assistance. Our team of experienced and certified professionals is equipped with the tools and expertise necessary to safely and effectively tow a wide variety of trucks.
One of the advantages of choosing our truck towing service in Opelika, AL  is that we have the equipment and experience necessary to handle large vehicles. We have a fleet of heavy-duty tow trucks and trailers that are specifically designed to safely and securely transport trucks of various sizes and weights. Our team is trained and experienced in the proper techniques for attaching and towing trucks, so you can trust that your vehicle will be handled with care. Don't hesitate to give us a call today at (334) 564-8078 and get free estimates.
Another benefit of our truck towing service is that we offer a range of options to meet your specific needs. We can provide local towing and long-distance towing, all with a friendly demeanor, depending on your destination. We also offer flatbed towing for vehicles that cannot be safely towed with a traditional tow truck.
In addition to providing dependable truck towing service, we also offer a range of other towing and roadside assistance services. If your truck is unable to be safely started or driven, we can provide jumpstarting, fuel delivery, or tire change services to help get you back on the road. We also offer lockout assistance and other services to help you in any situation.
No One in Alabama Does it Better
At Opelika Towing Company, we pride ourselves on being the finest towing and roadside assistance provider in Alabama. With a team of experienced and certified professionals, state-of-the-art equipment, and a commitment to excellent customer service, we are confident that we can provide the best service in the state.
Our team has extensive experience in a wide range of towing and roadside assistance services, so you can trust that we have the knowledge and expertise necessary to handle any situation. We are dedicated to providing fast and reliable service, so you can get back on the road quickly and safely.
In addition to our experience and expertise, we also use the best equipment and tools available. Our fleet of tow trucks and trailers is specifically designed to handle a variety of vehicles, and our tools and equipment are top-rated and well-maintained. We take great care to properly maintain our vehicles and equipment, so you can trust that they will work reliably and effectively.
Contact Us Today
At Opelika Towing Company, we are committed to providing excellent customer service. Our team is friendly, professional, and dedicated to making sure that you are satisfied with our services. We are available 24 hours a day, seven days a week, so you can count on us to be there when you need us.
If you find yourself in need of truck towing or roadside assistance, don't hesitate to give us a call. We will dispatch one of our team members to your location to provide you with the help you need. With our expertise and equipment, we can safely and effectively tow your truck to your desired destination. Thank you for choosing Opelika Towing Company for all of your towing and roadside assistance needs.
Call us by dialing (334) 564-8078.